Crop Fertility Specialists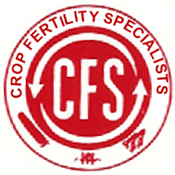 For more than 50 years, Crop Fertility Specialists (CFS) has been a valuable resource for Northern Indiana farmers. With a total focus on the crop input retail business, CFS provides leading corn and soybean technologies, products and services that help farmers maximize returns.
Proudly independent, CFS is able to operate a lean and nimble business. They emphasize solid relationships with their farmers' prosperity. The knowledge and access to practical information they provide customers sets them apart from competitors. One-on-one relationships with each customer have earned them the respect of producers and the communities they serve.
Beyond providing excellent products and exceptional service, CFS is dedicated to community involvement. Their staff is actively engaged in the fabric of the communities they serve, from fire departments, to scouts, from 4-H to FFA and more. Each employee takes pride in their work and the knowledge and support they offer.
CFS believes additional value is offered their customers through their belonging to the KOVA Ag Team. Through that relationship, they are linked to additional services to offer customers such as finance, crop insurance and risk management. Their connection to this critical mass of resources and knowledge offers unique efficiencies and is mutually beneficial to customers, CFS and to the KOVA Ag Team.
CROP FERTILITY SPECIALISTS (CFS) – PROUD MEMBER OF THE KOVA AGRIBUSINESS TEAM

"We value our independence, and our ability to serve customers with the flexibility, accuracy and respect they need and deserve."
Kevin Wyatt, General Manager