Fields of Vision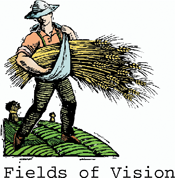 On-farm research is the expertise and specialty of Fields of Vision. What they offer producers is an educated supplier. Through hundreds of acres of active production agriculture experimentation including seed, fertilizer, crop protection, tillage, precision tests, strip test and more, Fields of Vision offers KOVA Ag Team members practical and applicable field trial results and information.
They test the products, the growing conditions and the economics of a variety of real life, real-time crop production situations. Then, through collaborative engagement with each of the KOVA Ag Team business unites, they share their knowledge and offer recommendations support and information to the suppliers of these ag inputs.
Fields of Vision offers the KOVA Ag Team customers the practical know-how that helps their suppliers be in the know through retailers and wholesalers as well as risk management and farm financing. Whether it is conducting financial scenarios or looking at the chemistry impacting a specific cropping situation, Fields of Vision's objective is to help add credence and value to the KOVA Ag Team members.
FIELDS OF VISION – PROUD MEMBER OF THE KOVA AGRIBUSINESS TEAM

"Fields of Vision is the tie between all the KOVA Ag Team members. We experiment and share knowledge and practical information of what's going on at the farm gate with the business units so they don't have to learn it from their customers. We add a real life scenario and distinctive value to the farmers and businesses with whom we work. We offer the reality of how it all pencils out at the end of the day."
Scott Smith, General Manager