Heartland Ag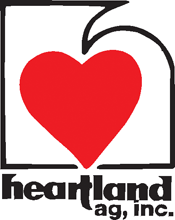 Totally focused on the business of ag chem., Heartland Ag, Inc. works hard for their customers. Retail ag chem. operations across Illinois and into Indiana depend on Heartland's more than 30 years sound and safe business experience. Heartland handles a full line of primarily corn and soybean crop protection products – from Atrazine to liquid Zinc!
By setting exceptionally high standards for their marketing area, Heartland Ag, Inc. has developed a top of the line service package for customers, including their mini-bulk repackaging units which allow flexibility and safe handling and shipping for customers.
Their experienced full time and dedicated part-time employees provide customers with friendly, consistent and professional service. They're ready to do what it takes to help their customers.
Heartland Ag values their independence, but realizes the benefits of being a member of the KOVA Ag Team. The ag industry, its suppliers and competitors, as well as the customers, have changed rapidly in recent years. As a member of the KOVA Ag Team, Heartland Ag has the ability to benefit from the strength of the network in this ag chem. business.
HEARTLAND AG, INC. – PROUD MEMBER OF THE KOVA AGRIBUSINESS TEAM

"Because of our specific focus on ag chem over the last thirty years, our customers say they know they can depend on our consistent ability to serve their needs. When they ask, we tell them what we can do and we do what we say – every time."
Larry Hirsbrunner, General Manager